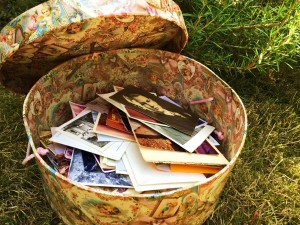 As I stood expectantly waiting for Snowball to take shape, the pungent smell of melting plastic wafted from the Mold-A-Rama souvenir machine before me. I loved that noxious odor because it meant that Snowball, warm and slightly slippery, would soon be in my little girl hands. Carolina Snowball was the only albino bottlenose dolphin in captivity. I didn't realize, of course, that she had been spirited away from South Carolina waters and would only live a few more years. All I knew was that you could see her swim in supreme perfection at the Miami Seaquarium. Almost as good, if you waited for the figurine to form in the machine, you could take Snowball home for just 25 cents and remember that perfect white angel whenever you wanted.
Just by opening a circular balsa wood container of Hervé Mons Camembert cheese, I am transported to every other time that I have tasted and smelled that delectable treasure. As global cheese buyer Cathy Strange has said, "A wheel of Hervé Mons Camembert is a strong, earthy, creamy little piece of heaven." Mons, the gifted and young affineur behind the cheese, manages to create memories for me even before they happen.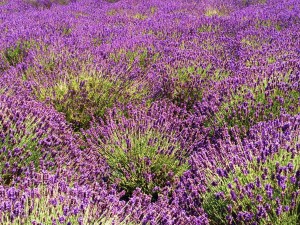 Or, take the scent of lavender. While various versions of lavender essential oil claim to be French, there is nothing like the actual heady fragrance of a field in Provence. Nothing. Occasionally, an aromatherapy purveyor gets it right. Open one of their glass vials and the scent immediately evokes that magical purple carpet ride.
Recently, I walked past some construction and a familiar odor brought Snowball flooding back to me. Be it melted plastic, a "stinky" wheel of cheese, or the exotic fragrance of an herbal field, our sense of smell can trigger vivid memories and emotions.
On the scientific side, a smell enters the nose and travels through the cranial nerve, through the olfactory bulb, which is part of the limbic system (the emotional center of the brain), and can access the amygdala, which plays a role in emotional memories. The close relationship between the olfactory and amygdala is one of the reasons why odors spark nostalgia.
An expert in the psychology of smell, Dr. Rachel Herz, dedicates pages to understanding how aromas and smells affect us in her book, The Scent of Desire: Discovering our Enigmatic Sense of Smell. "Our sense of smell is integrally tied to our emotions, our memories, our behaviors, and our health," she writes. "Scents influence our social relationships and family ties, and they fuel our passions for people and food."
As these summer days wind down, vacations and other adventures linger only as calendar entries, photo rolls, keepsakes and bittersweet endings. Stumbling across a familiar smell may be our only trigger to revisit those moments. Funny, how we often remember the good, artfully forgetting the bad. Like dog breath and baby diapers, love transcends reluctant acceptance.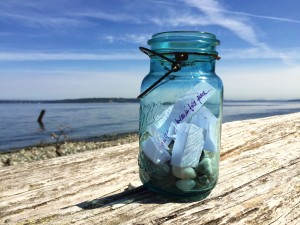 In practice, memories can be with us whenever we choose, whenever we need them, to revive, relive, rekindle and rejoice. Just as experiences often happen without planning, we can reach for old memories and find new gifts.
Try a Memory Jar (the bigger the better). Write down favorite times, experiences, places, thoughts, passages, even smells on strips of paper. Drop the random pieces into the jar for later discovery. No self-editing. No prioritizing thoughts, such as: "This experience is not worth writing down," or "This memory will make for better conversation later." Follow a stream of consciousness and let the ideas flow. Later, after time has passed, reach for a snippet of paper, ruminate or share and create new memories from old ones found.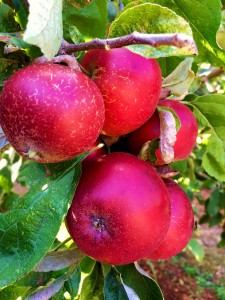 Blissful memories that linger. Places that no longer exist, items long lost, moments in time that can never be repeated. We hold them in our hearts like ripe apples hanging on the fruited tree of our lives, ready to be plucked and picked when we need the sustenance of our essence. Often, we look forward, outside of ourselves for the answer when it is the low hanging fruit at our feet that can deliver us joy. Now.