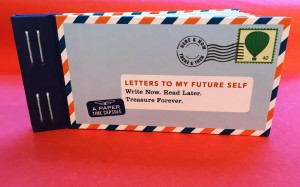 When Simone de Beauvoir, Ernest Hemingway and Kahlil Gibran penned letters to their beloveds, they probably never intended their missives to be among the most coveted love letters of all time. The power of written love surely reaches its reader. Yet, this arrow is just as potent when sent to oneself.
Recently, a local confectioner described her newfound joy of learning the art of calligraphy. She reminisced about a collection of letters from an aunt, the pages filled with flowery and ornate script. "Do we still learn penmanship in school?" she wondered. We recalled the practice sheets we used in first grade (the ones with those blue lines and the dotted one in the middle) that kept our football-shaped A's and airplane curves taxiing up the runway to loop around lower case l's and h's.
What would happen if we wrote ourselves a love letter? We could write of forgiving our past, welcoming our future and appreciating our now. We could write of the wonderful things that make us unique. We could appreciate how and when we give to others. We could honor all of the hard work that has brought us to today.
"The resting place of my soul is a beautiful grove where my knowledge of you lives…O let me bathe my soul in colours; let me swallow the sunset and drink the rainbow." Kahlil Gibran, 1908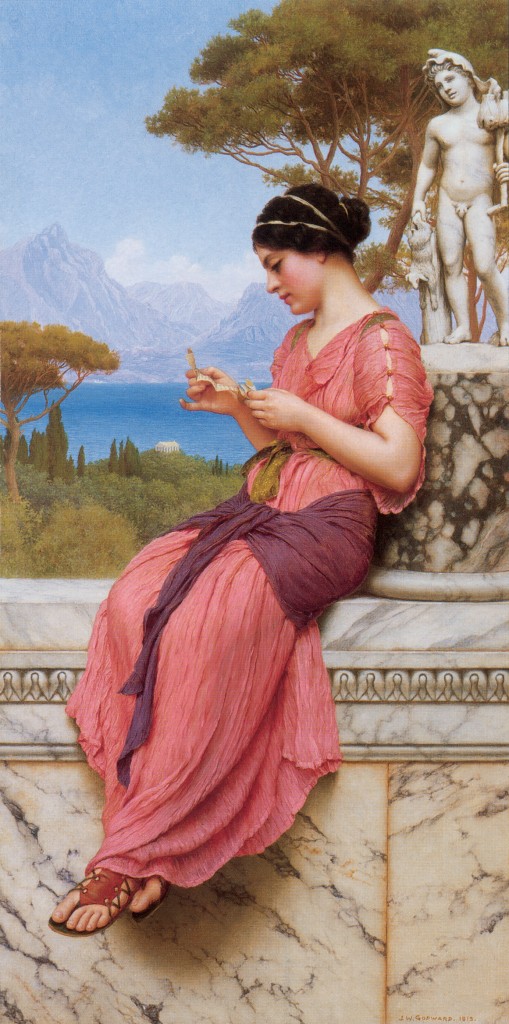 Among my favorite letters to receive are those from my dear friend Isa. Through the years, airmail wings have delivered beautifully hand-painted letters from her home in France. The envelopes are designed with dancing flowers, stems and leaves.
A bit like opening a Russian nesting doll, Isa's letters hold little gifts, painted cards, tiny squares with poetic messages, and photos embellished with prose. Her letters serve as great inspiration for me. Sometimes, when I least expect, I'll find one of Isa's lyrical envelopes tucked inside a file with clippings for color projects, or inside a folder of Botticelli stationery, addressed to me when I lived in Siena just off the Piazza del Campo. Her paintings connect me with the time, the passage of life at that moment, ever fluid and informing the present.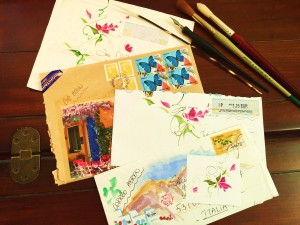 Email simply cannot touch the experience of paper, pen, and paint, colored pencil, drawn image, sticker, stamp and photo. These are tactile experiences.
"I walked on those telephone wires for two hours after holding your life like a parasol to balance me. My dear." Zelda to F. Scott Fitzgerald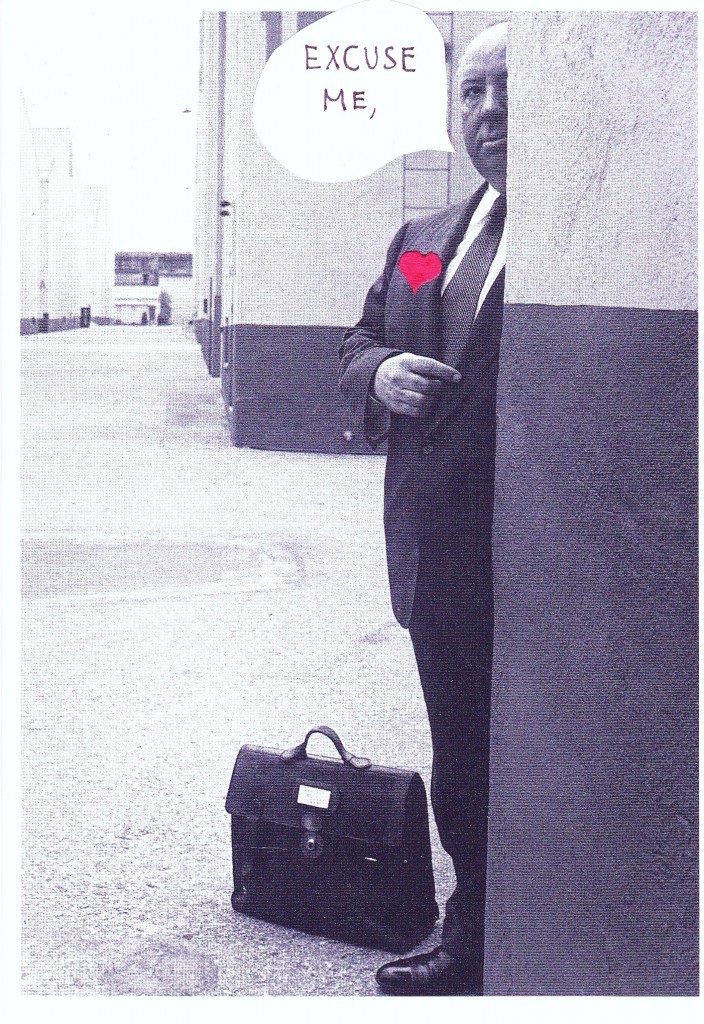 Imbue a letter with love and it becomes a power messenger. Sometimes, it's the simplest of things that express the most meaning. One Valentine card that I still cherish features a black-and-white photo of Alfred Hitchcock peeking around a wall.
Its sender pasted a red paper heart on the director's lapel and a word bubble inquiring, "Excuse me." Inside, the message simply reads: "Happy Valentine's Day."
"My creed is love and you are its only tenet – you have ravish'd me away by a power I cannot resist." John Keats