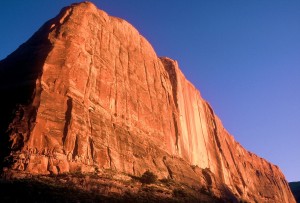 Inches from the edge, we jostled and bounced in our seats with each hairpin curve. It felt like being in one of those extreme outdoor TV shows mixed with a Scooby-Doo cartoon. There was something comical about traveling at high speeds down a ravine into Canyonlands National Park in a 23 window Volkswagen bus. Our guide, Lin Ottinger, was behind the wheel having the time of his life, steering like a crazy man with nothing to lose.
For decades, Lin Ottinger's Moab Rock Shop has been a tourist attraction in Moab, Utah. His scenic tours through Canyonlands, at one time run from a fleet of 23 window VW buses, were legendary. The multiple windows provided a near panoramic view of the canyons, as Lin passionately rambled on and on about dinosaurs (including the one he discovered in 1973 that was later named after him, the Iguanodon ottingeri).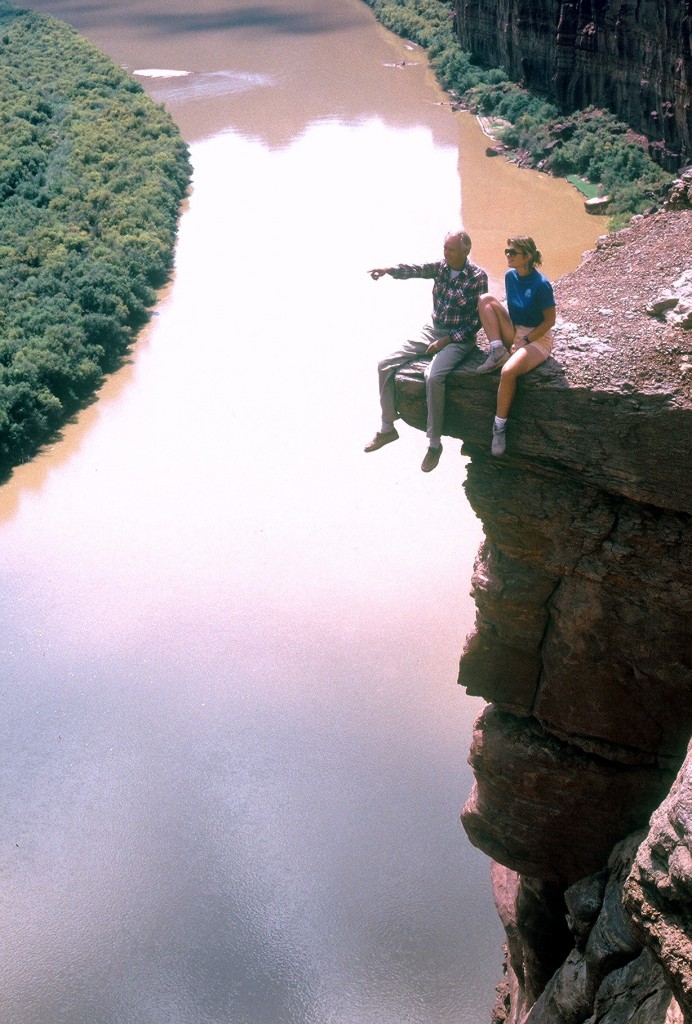 Another hot bright day in the desert and Lin's tour was the best place to be—seated up front and bracing the dashboard—to experience this back of beyond. At one of our stops, Lin invited me to join him at an overlook with a remarkable view. The scree-covered ledge sloped down to a point. Lin sprinted to the edge. I felt no fear.
It was the era of my Patagonia Stand Up Shorts. I thought the name was a joke at first, until it was clearly demonstrated that the canvas is so stiff, the shorts literally stand up on their own. Mine stood up to years of sitting and sliding along red rocks, with only one rip along the way. Wearing those shorts, I experienced brave new things. I bouldered for the first time and learned that doing a "dyno" move was seriously fun. I hiked many miles, pitched tents, and danced under the moonlight.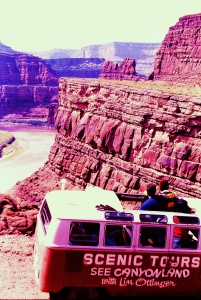 Adventure. It's how we live each day, even each hour. It's not always about sitting on the edge of a cliff. It's about being open to the moment. Maybe it was the shorts that gave me courage. Whatever the reason, it's all a state of mind. Choose adventure.