A Warm Stone to Dream Upon

By Annie Osburn

Artist Daryl Howard is continuously looking for — and finding — those warm stones to dream upon, sacred spaces upon which to create the world she experiences. A sequel to the 1990 retrospective of Howard's life and work, The Source … The Image … The Journey, also by Annie Osburn, this second companion volume covers a 13-year passage through some of the world's most mythic gateways, landscapes and architecture.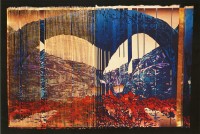 Daryl Howard's intricate woodblock prints, woodblock embossings and original collages inspire the inner visions and dreams of the world traveler.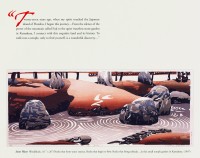 A full array of images of Howard's work, personal photos and poetic inspirations are included in this elegant collector's edition, complete with silk-covered slipcase, signed and numbered, and published only once in limited quantity.