Fiber Art ~ New Pathways
Through my years of experience as a writer and designer, my journey has included interior design for private residences and commercial spaces, custom faux finishing and the creation of an artwear clothing line. Vibrant colors and patterns, especially anything asymmetrical, have long inspired my thinking and emotional world, with fiber being my favorite medium.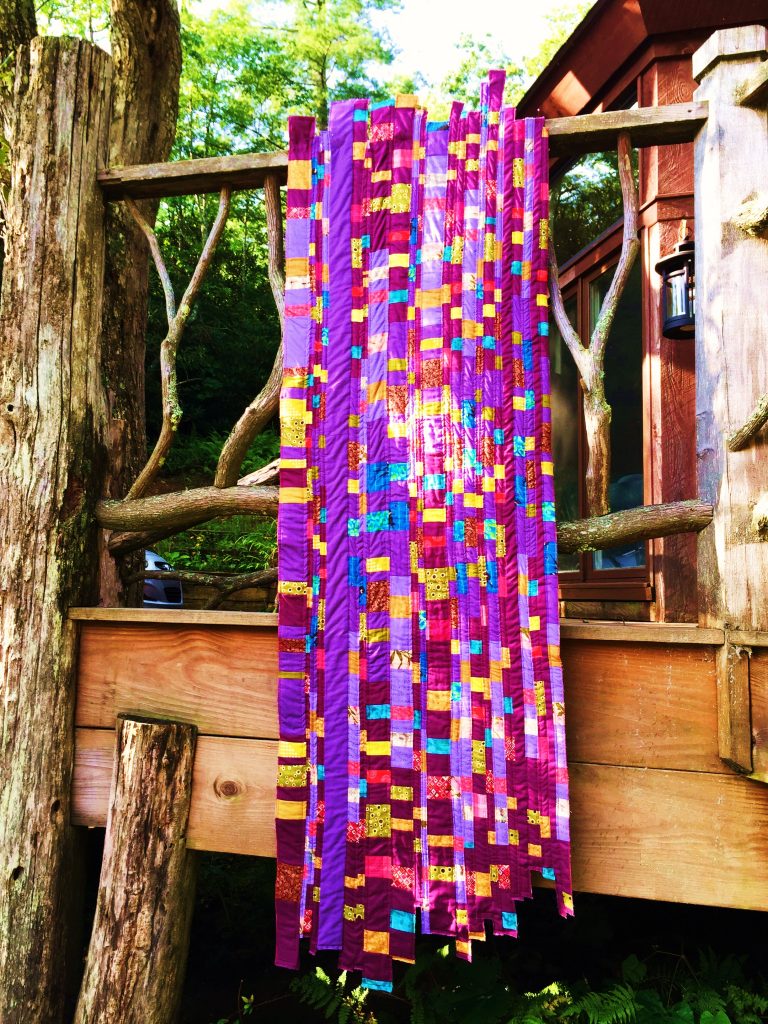 Needlepoint and quilting were my gateways to fiber work. I began quilting as a teenager, winning first place in the Miami-Dade County Youth Fair and Exposition for an original take on a traditional hexagon pattern. But, needlepoint was far more portable and allowed me to "paint" with the yarns and design abstractions. By my early 20s, I turned what was intended to be a large soft-sculpture quilt into a needlepoint tapestry.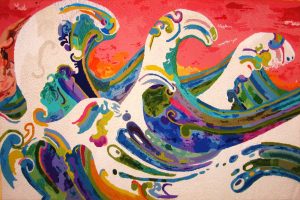 Painting the design onto the canvas on the kitchen floor of my studio apartment in the Marina District of San Francisco, I brought to life a colorful variation of Katsushika Hokusai's Great Wave off Kanagawa ukiyo-e woodblock print. This four-by-three foot piece was rolled up and folded many times, traveling with me across the US and to England, France and Holland, as I worked its sections on planes, trains and in cafes along the way.
After meeting Kaffe Fassett and Brandon Mably in the early 1990s, I realized that my no-limits vision of color, pattern and design made more sense than I'd imagined. While I continued my professional work as a writer, developing and producing custom books and contributing to national magazines, my fiber work developed its own path. The Nouveau Series, for example, blends my writing and love of vibrant color together into a series of fiber art wall pieces inspired by my love of art nouveau design and the paintings of Gustav Klimt. Each piece also features original prose written directly onto the fabric and incorporated as personal memoir on the reverse side.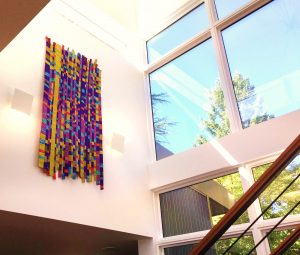 In the Studio Now ~
I am currently creating large fiber collage surface design wall pieces exploring themes of trees, leaves and canyons through their shapes, curves and perspectives.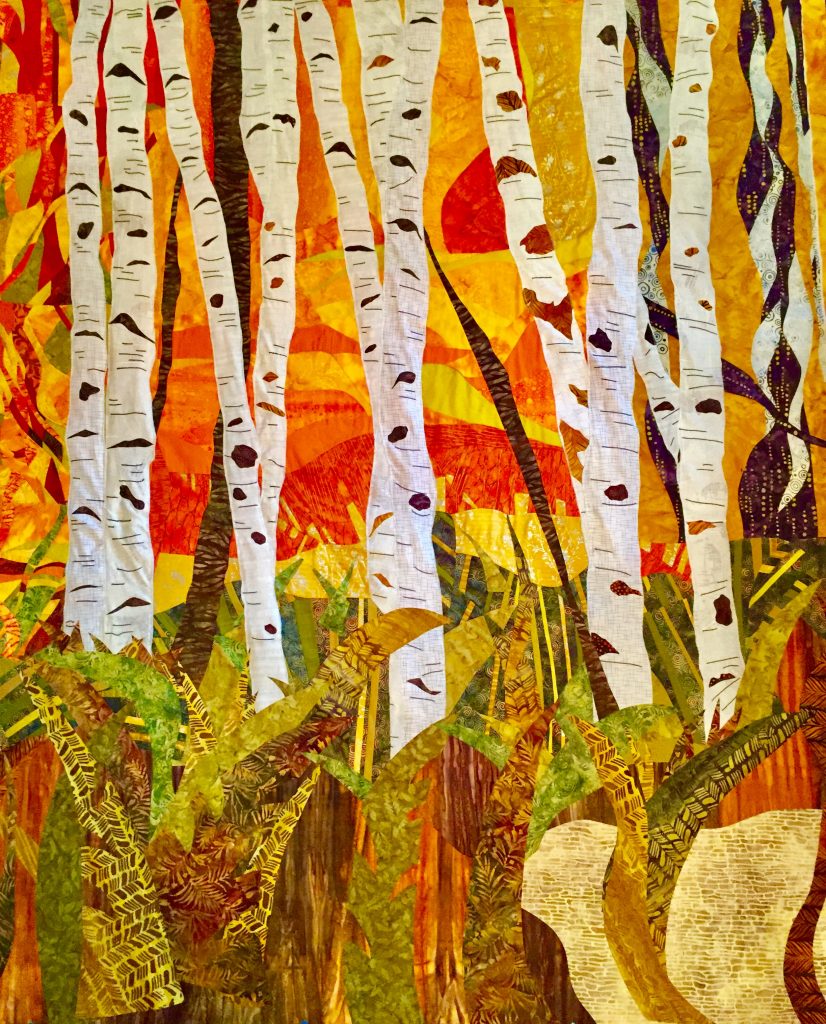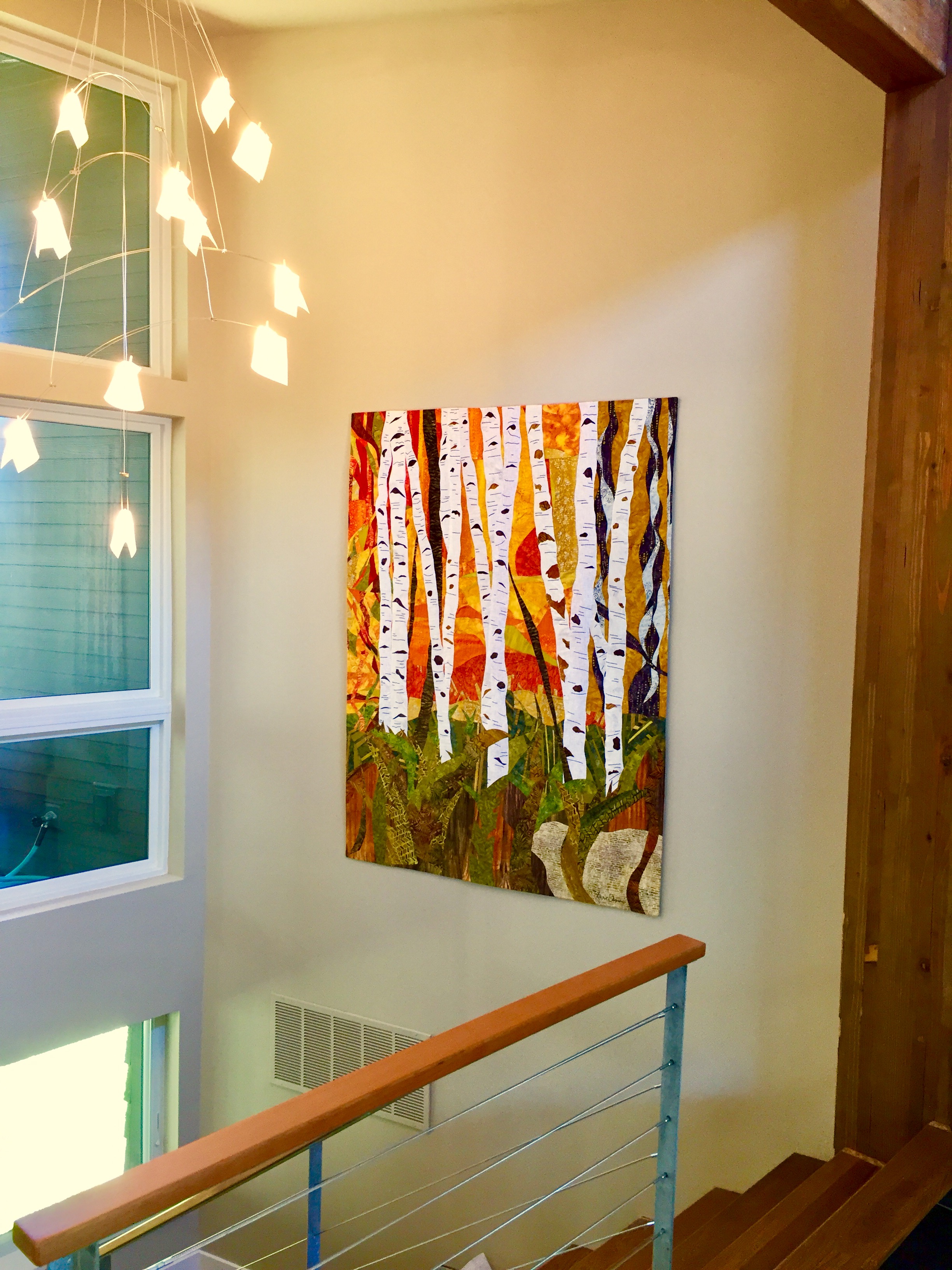 New pieces are developing in this series, with other designs taking shape. Please contact me to see what is available in the studio. Commission requests are welcome.
~ If you are interested in my work and discovering how we can work together to transform your own space, I'd love to hear from you.